Nothing Missing and Ready for Use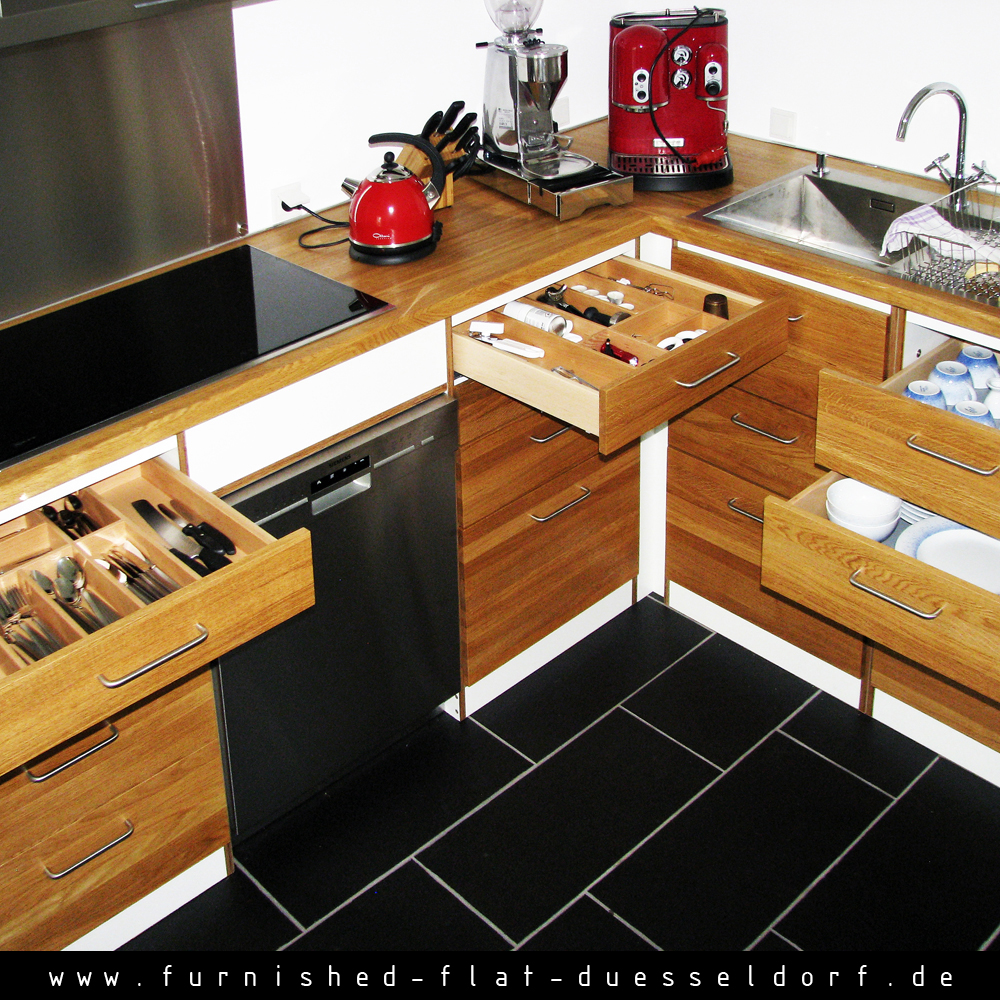 In addition to the oven at a comfortable installation height and the 80cm-wide induction hob, the technical equipment includes a microwave oven, a dishwasher, a large fridge-freezer as well as an espresso machine with its own grinder. The professional Berbel extractor hood ensures pleasant air fast with its activated carbon filter, even when things are getting really hot in the frying pan. The furnishings with crockery, cutlery, bowls, a mixer, kettle and multiple further kitchen aids are plentiful. And, should you miss anything: no problem, we'll get it sorted.
By the way, the private washing machine and dryer can be found in a separate washing room in the basement, as well as a closed-off basement room.